The Furbo Dog Camera with Treat Dispenser is a fantastic tool for pet owners who want to stay connected with their furry friends, even when they're away from home. This innovative device allows you to see, talk to, and even treat your dog remotely through a smartphone app.
Did you know you can leave your dog at home and still check on it like you were there? Thanks to the amazing Furbo Dog Camera with a treat dispenser, ( which we bought), you can now monitor your dog at home and even talk to it. To make matters even better, you can throw treats at it. How amazing!
The saying "Dogs are a man's best friend," never gets old. If you have a dog as a pet then you would want it to stay with you all day. This might be quite hard if you have an office job or if your jour job involves traveling around.
About The Furbo Dog Camera and Treat Dispenser:
This is a special gadget that enables you to interact with your pet even when you are away. You can even play toss games with your dog and offer it treats.
Forget the dilemma of your favorite pet welfare with a gadget. This product works with the most intuitive virtual assistant Alexa. This compatibility with Alexa makes it easier for you to use the Furbo app on your phone and also the possibilities of you keeping tabs on your dog are virtually endless.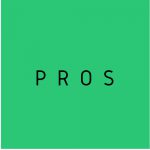 Real-Time Monitoring: The camera provides a live video feed that allows you to keep an eye on your dog from anywhere. You can check in on them during the day, ensuring their safety and well-being, and easing any separation anxiety you may have.
Two-Way Audio Communication: The built-in microphone and speaker enable clear two-way audio communication between you and your dog. You can talk to them, offer reassurance, and even listen to their barks or other sounds, providing a sense of comfort and interaction.
Treat Dispenser: The highlight of the dog camera is its treat dispenser feature. Using the smartphone app, you can remotely toss treats to your dog, providing rewards and entertainment. It's an excellent way to interact with your dog, even when you're not physically present.
Smart Alerts: It uses smart technology to detect and notify you of significant events. It can alert you when your dog is barking, allowing you to check on them and address any potential concerns promptly.
Easy Setup and User-Friendly App: Setting up the Furbo Dog Camera is straightforward, and the accompanying smartphone app is user-friendly.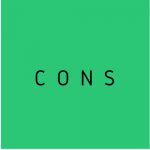 Treat Size Limitations: It has a limited treat capacity and works best with small to medium-sized treats. It's essential to choose treats that are compatible with the device to ensure smooth operation.
———————————-
Video Demonstrating Furbo Dog Camera:
Features and Benefits:
The Furbo Dog Camera is a unique dog product that will undoubtedly change the way you interact with your dog when away from home. This gadget has several features that make it the best in this field. Some of these features are:
 The Furbo App:
This gadget comes with a link to download the Furbo app on your iPhone or Android smartphone. This app enables you to receive direct feed from the gadget about your dog.
Through this app, you can also issue out commands on what you want it to do for your dog. The biggest benefit of this feature is if you have treats inside your gadget, you can give a command through the app and instruct the gadget to toss a treat for your dog.
A Full HD Camera:
The Furbo Dog Camera is Full HD. This means that you will be able to monitor your dog in 1080p high-definition. If you want to play a game of cat with your dog with this gadget, you will be able to follow up on this through a crisp and clear video link on your app.
With a Full HD camera, you will also get the benefit of snapping HD photos of your dog's unique moments. You can snap these photos while playing catch or when the dog is just relaxing in the house.
Night Vision Capabilities:
Have you wondered what to do with your dog if you are sometimes away from home during the night? Don't worry this gadget has got you covered.
Its Full HD camera is also fitted with night vision capability. This feature enables you to monitor your dog at night even under total darkness. You then don't have to worry about your dog's welfare since this Furbo camera will ensure you keep an eye on your dog the whole night.

Wide Angle Camera View:
This revolutionary gadget boasts a wide-angle camera that can cover up to 160º views. This, therefore, comes in handy if you have large rooms in your house.
To begin with, normal cameras only cover a limited field of view, which is normally around 80º. This camera offers twice the normal field of view. This means that whether it's a photo or a video, you will directly benefit from this feature by being able to see or capture more objects on your camera.
When you are playing catch you don't have to worry about your dog jumping out of the field of view as it would be the case with a normal camera.
In addition, you don't have to worry about the camera having blind spots in your large room. With this feature,  you can easily eliminate that,  by placing the camera on a strategic corner of the room. Placing the Furbo Dog Camera in a corner is therefore advised because of the good field of view and also it's less likely that your dog will knock it over.
Two-Way Audio: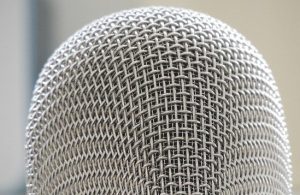 This dog monitoring gadget supports 2-way relay audio with the app. This feature enables you to hear real-time audio along with the video feed in the app. In addition, it enables you to also speak in real-time, via the app, through the gadget to your dog.
This feature is of immense benefit, to both you and your dog, as it makes your playtimes as real as they can get. You can command the gadget to toss a treat at your dog and directly instruct your dog to catch the treat.
Apart from that, you can call your dog over to the gadget so that you can play the catch game or then instruct it to rest after the game. The audio relayed by the Furbo Dog Camera is as crisp and realistic as if you were standing they are giving your dog instructions in person.
——————————-

Barking Alert:
This camera gadget has also a barking alert enabled. The barking sensor senses when your dog is barking and sends you a notification via the app. This feature is very critical as it lets you know when your dog is worried or stressed, even when you are not directly on the app interface.
Thanks to the 2-way audio capability of this gadget, you can be able to speak to your dog and calm it down, so that it can stop barking. If the barking is persistent you can send your neighbor or family friend to your house in order to check in on your dog.
——————————
Dog and Person Recognition Technology: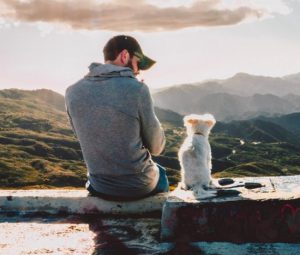 The Furbo Dog Camera is fitted with dog and person recognition technology. With this technology in place, your gadget can well distinguish between a dog and a person.
The feature enables your gadget to snap memorable moments of photos of your dog without your command and share them with you. You can then pick the best photos from the collection and save them.
In addition to this, this gadget will notify you in advance when your storage is almost running out of dog treats so that you are not caught unaware when the treats run out.
If the camera recognizes a person in its field of view through this recognition technology, it will send you a notification through the app informing you so. You then can check the live stream feed on the app to confirm if it's an intruder or someone you know.
Whether it's an intruder or someone you know, you can speak to them via the camera gadget. If it's an intruder you should alert the relevant authorities first.
Compatibility With Alexa:
The ability of this application to work with Alexa, Amazon's virtual assistant opens up a whole world of possibilities for the product. Here are some of the benefits that Alexa brings to this gadget.
–  You can link your gadget to other Amazon Alexa gadgets like the Echo Dot in your home. Through this connection, you will be able to monitor and speak to your dog beyond the reach of your Furbo gadget.
–  With Alexa virtual assistant enabled, you will be able to set scheduled times through which your dog can be treated. This can be very useful if you are going to an area without an internet connection. Just leave Alexa watching over your dog while you are out of the internet connection reach.

Large Storage for Dog Treats:
The Furbo Dog Camera gadget has a large storage area for dog treats. You can store up to 100 average-sized dog treats in this area. This means that you don't have to worry about running out of treats for your dog while you are away.
—————————–
Plug Link and Go:
One outstanding feature of this gadget is the ease of installation. All you need to do is to plug the Furbo Dog Camera into a power socket and link it with your Wi-Fi and app and you are now ready to go. Its compatibility with Wi-Fi means you get a clean one-cable setup.
Social Proof:
All the reviewers on the product were singing praises for this gadget. These are some of the memorable praises:
–  One reviewer on Amazon was very excited about the product and what it brought to his dog. This is because together they prevented a break-in robbery at his house when he was working the night shift.
–  Another reviewer who is a frequent traveler was thankful for this gadget because it enabled him to bond with his dog even when he is away.
————————–
In Summary:
The Furbo Dog Camera With Treat Dispenser is a revolutionary product. This is a must-have for you if you are a pet owner. We bought one and have not regretted it. With this gadget, you can still bond and play with your dog even when you are away. These are 3 reasons why you should buy this product as a pet owner.
–  This dog camera offers the best combination of features as compared to its alternatives.
–  The built-in design of this dog camera is amazingly appealing.
–  This dog camera's features are also security-centered and can be very useful in surveillance.

—————————-
Related Articles:
PetSafe Drinkwell Platinum Pet Fountain 
Puppod Review – An Amazing Smart Product For Dogs
——————————————
Disclaimer:  All material on this website is provided for your information only. It may not be construed as medical advice. No action or inaction should be taken based solely on the contents of this information. Instead, readers should consult appropriate health professionals or veterinarians on any matter relating to their pet's health and well-being. The publisher is not responsible for errors or omissions.