Dogs today, appear to have that special impact on our lives. As an avid dog lover, I can truly identify with this statement. Here are 17 heartwarming and inspirational, I love my dog video quotes.
When you've had a hard day, you will be greeted with a smile and a waggy tail that's genuine and non-judgemental. In addition, there's the additional treat of a nighttime cuddle to look forward to.
Make sure to check out today's deals to SAVE money on dog products by clicking on the graphic below. Also, click here to visit our special offers page for ongoing offers for more savings on dog products. Don't miss out.
This post contains affiliate links and I will be compensated if you make a purchase after clicking on my links.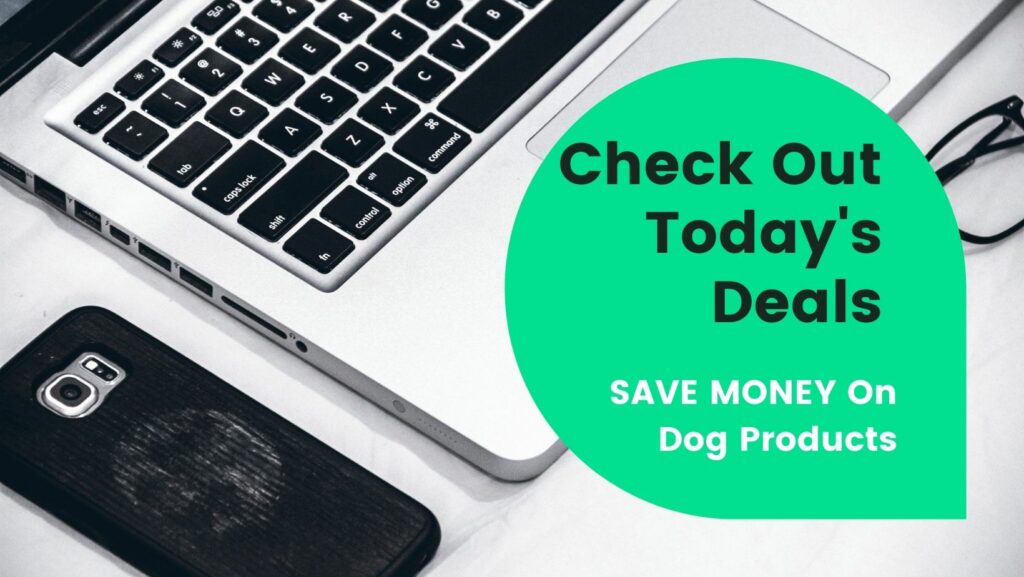 —————————–
The lovely quotes below do describe how much dogs do mean to us, whether you are famous or not. I think that they are some of the most heartwarming quotes about your dog. Please enjoy.
17 Famous I Love My Dog Video Quotes:
——————————-
17 Famous I Love My Dog Picture Quotes:
1). A dog will teach you, unconditional love. If you can have that in your life, things won't be too bad………… Robert Wagner
Robert Wagner:  He is an American actor on stage, screen, and television. He was born in Detroit and is best known for starring in the television shows It Takes a Thief, Switch, Hart to Hart, and NCIS.
————————–
2). No matter how you're feeling, a little dog gunna love you……….. Waka Flocka Flame
Juaquin James Malphurs is better known as Waka Flocka Flame and is an American rapper, who was born in New York City. His single "No Hands" featured in the top 20 of the US Billboard Hot 100.
——————————-
3). Money can buy you a fine dog, but only love can make him wag his tail…….. Kinky Friedman
Kinky Friedman: He is an American singer, songwriter, novelist, and politician, who was born in Chicago, Illinois. He was one of two independent candidates for the office of Governor of Texas, in 2006.
———————————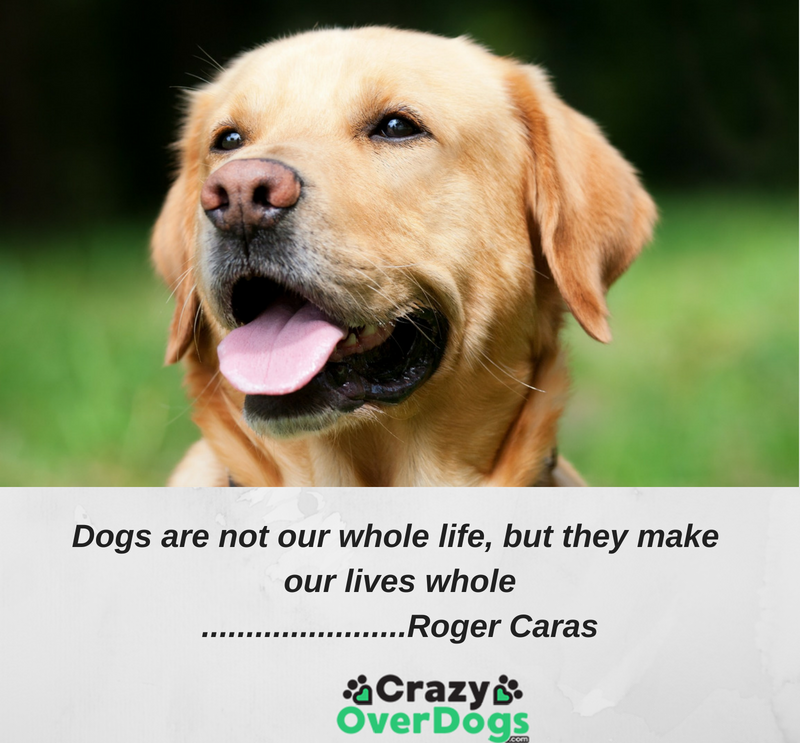 4). Dogs are not our whole life, but they make our lives whole……….. Roger Caras
Roger Caras: He was an American writer, wildlife photographer, and wildlife preservationist, who was born in Methuen, Massachusetts. He was featured on Nightline and ABC World News. He went on to become the president of the American Society for the Prevention of Cruelty to Animals.
————————
5). The world would be a nicer place if everyone had the ability to love as unconditionally as a dog…M.K. Clinton
————————–
6). A dog is the only thing on earth that loves you more than he loves himself… Josh Billings.
Josh Billings:  He was an American humorist and lecturer. After a roving life as a farmer, explorer, and coal miner, he settled in N.Y., as an auctioneer and real estate dealer. In 1860 he began to write humorous sketches and homespun philosophies in rural dialects and soon became a popular lecturer.
—————————
7).  Why does watching a dog be a dog fill one with happiness?…….. Jonathan Safran Foer
Jonathan Safran Foer: He is an American novelist, who was born in Washington, D.C. He teaches creative writing at New York University. Two of his novels are called Here I Am and We Are the Weather: Saving the Planet Begins at Breakfast.
————————–
8). Such short little lives our pets have to spend with us, & they spend most of it waiting for us to come home each day………… John Grogan
John Grogan: He is an American journalist and non-fiction writer and lives in rural eastern Pennsylvania in a 1790 farm home. His memoir Marley & Me was a best-selling book about his family's dog called Marley. It was eventually made into a film of the same name starring the famous actor Owen Wilson and actress Jennifer Aniston.
—————————–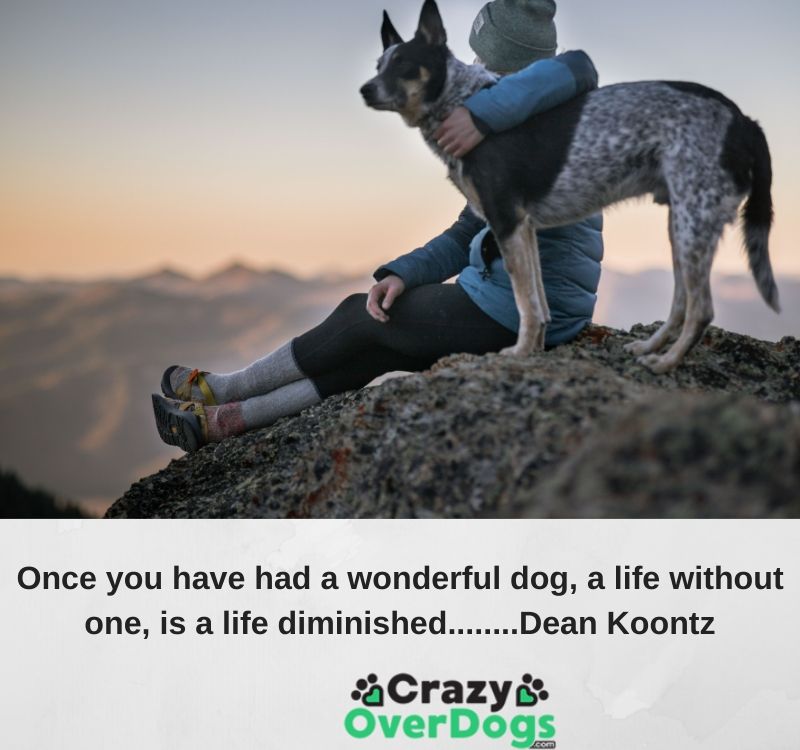 9). Once you have had a wonderful dog, a life without one, is a life diminished……..Dean Koontz
Dean Koontz:  – He is a famous American author who was born in Everett, Pennsylvania. He writes suspense thrillers and his work has sold over 450 million copies worldwide. He writes under various pen names and has appeared on the New York Times Bestseller List.
———————————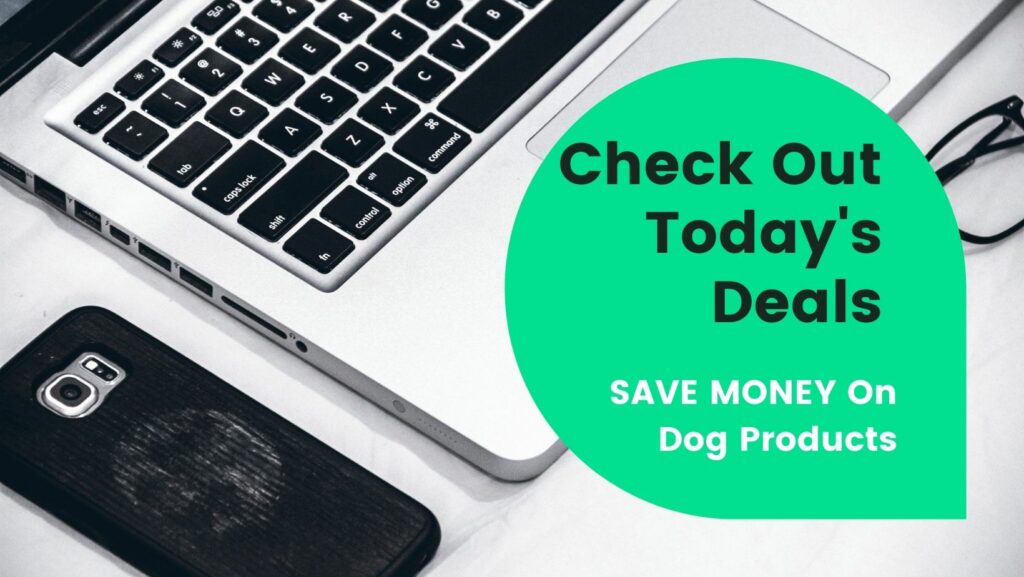 ——————————
More I Love My Dog Quotes:
————————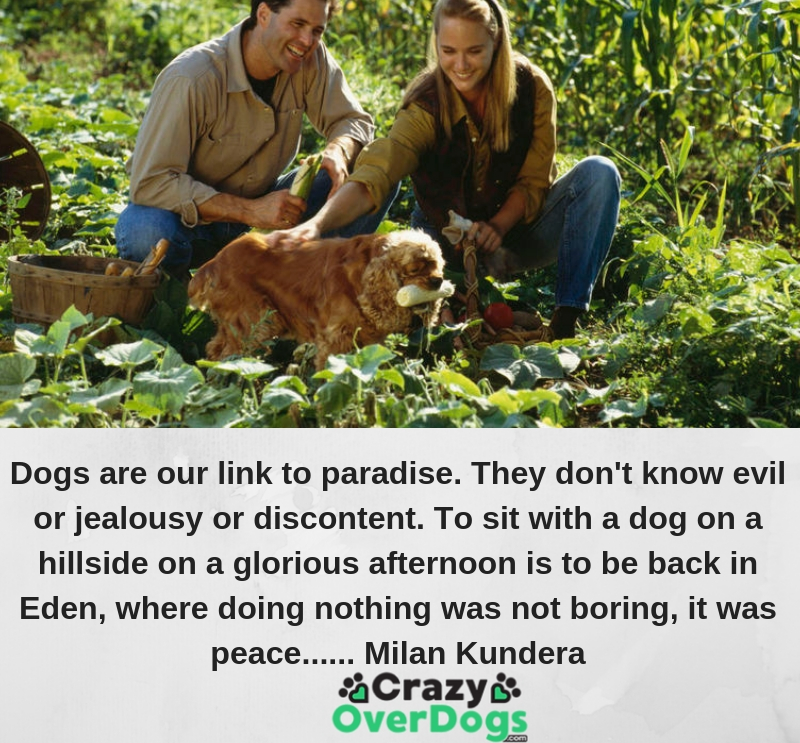 10). Dogs are our link to paradise. They don't know evil or jealousy or discontent. To sit with a dog on a hillside on a glorious afternoon is to be back in Eden, where doing nothing was not boring–it was peace…… Milan Kundera
Milan Kundera: He is a Czech-born French writer, who was born in Brno, Czechoslovakia. He went into exile in France in 1975 and eventually became a French citizen. he is best known for his work called The Unbearable Lightness of Being. He has also been nominated for the Nobel Prize in Literature.
————————–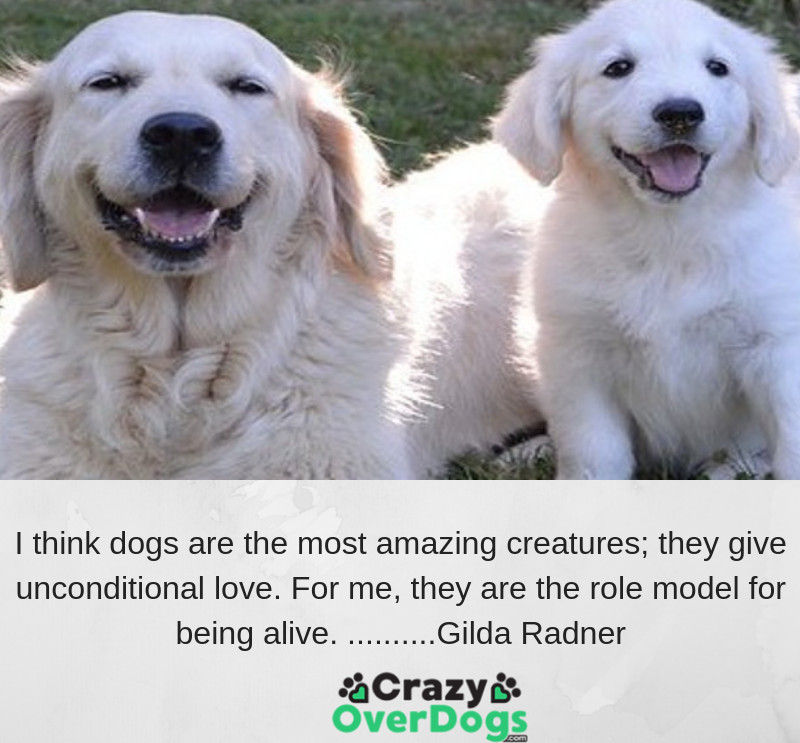 11). I think dogs are the most amazing creatures; they give unconditional love. For me, they are the role model for being alive……..Gilda Radner
Gilda Radner: She was an American comedian and actress, who was born in Detroit, Michigan. She was one of the original cast members for the NBC sketch comedy show Saturday Night Live, for which she won an Emmy Award.
—————————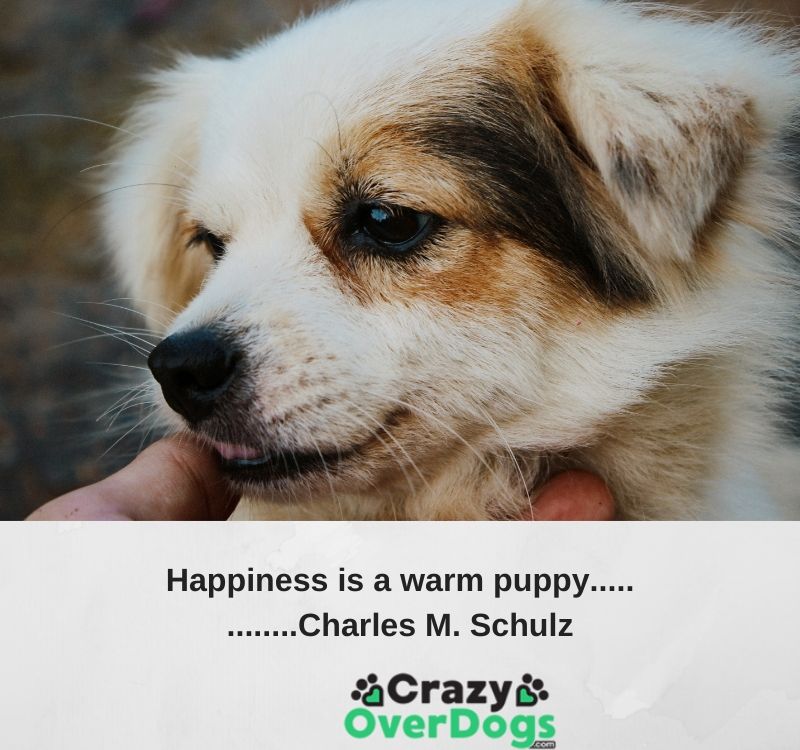 12).   Happiness is a warm puppy……….Charles M. Schulz
Charles M. Schulz: He was an American cartoonist, who was born in Minneapolis, Minnesota. He was the creator of the famous comic strip Peanuts, featuring the characters Charlie Brown and Snoopy. Widely regarded as one of the most influential cartoonists of all time.
——————————
13).   You think dogs will not be in heaven? I tell you, they will be there long before any of us…Robert Louis Stevenson
Robert Louis Stevenson: He was a Scottish novelist and travel writer, who was born in Edinburgh, Scotland. He is best known for his famous novels called Treasure Island, Kidnapped, and Strange Case of Dr. Jekyll and Mr. Hyde.
——————————
14). No one appreciates the very special genius of your conversation as the dog does…..Christopher Morley
Christopher Morley: – He was a Rhodes scholar. Morley was one of the founders of the Saturday Review of Literature, of which he was an editor from 1924 to 1940.  A prolific author, he wrote more than 50 books.
——————————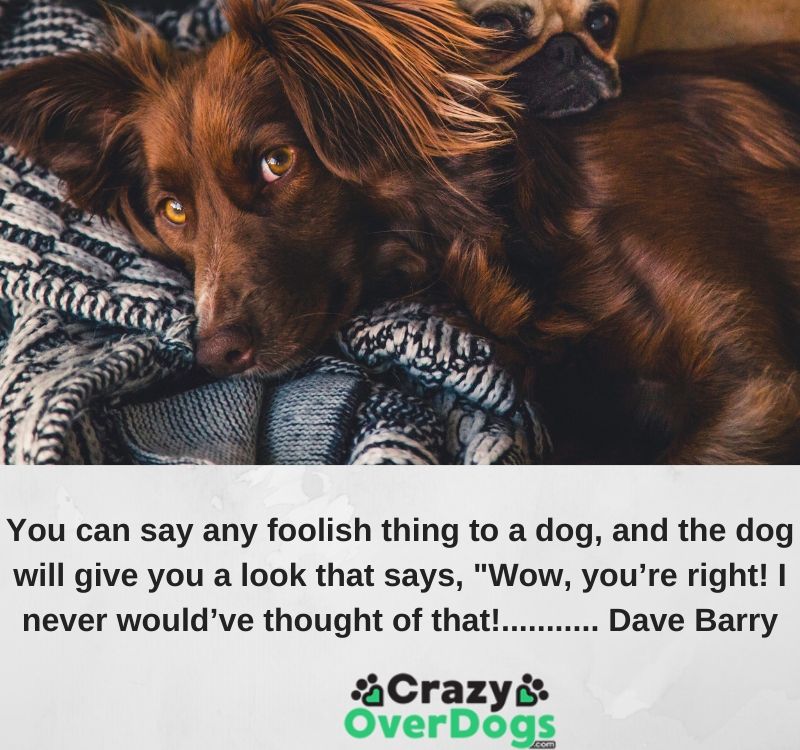 15). You can say any foolish thing to a dog, and the dog will give you a look that says, "Wow, you're right! I never would've thought of that!……….. Dave Barry
Dave Barry: – He is a bestselling author and Pulitzer Prize-winning humorist who wrote a nationally syndicated column for the Florida newspaper, The Miami Herald.
—————————–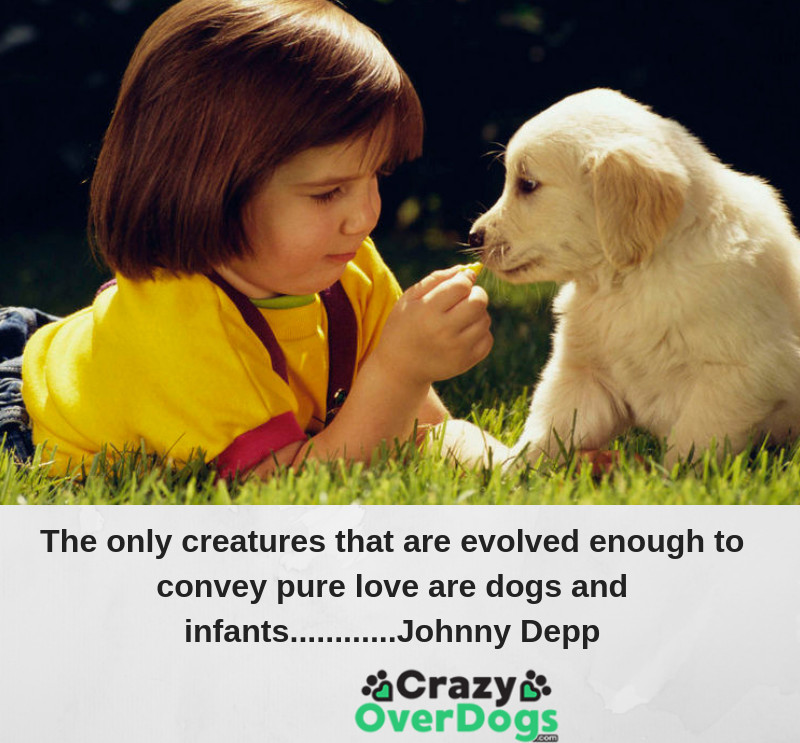 16). The only creatures that are evolved enough to convey pure love are dogs and infants……….Johnny Depp
Johnny Depp: He is an American actor, producer, and musician, who was born in Owensboro, Kentucky. He has been nominated for 10 Golden Globe Awards and three Academy Awards for Best Actor.
——————————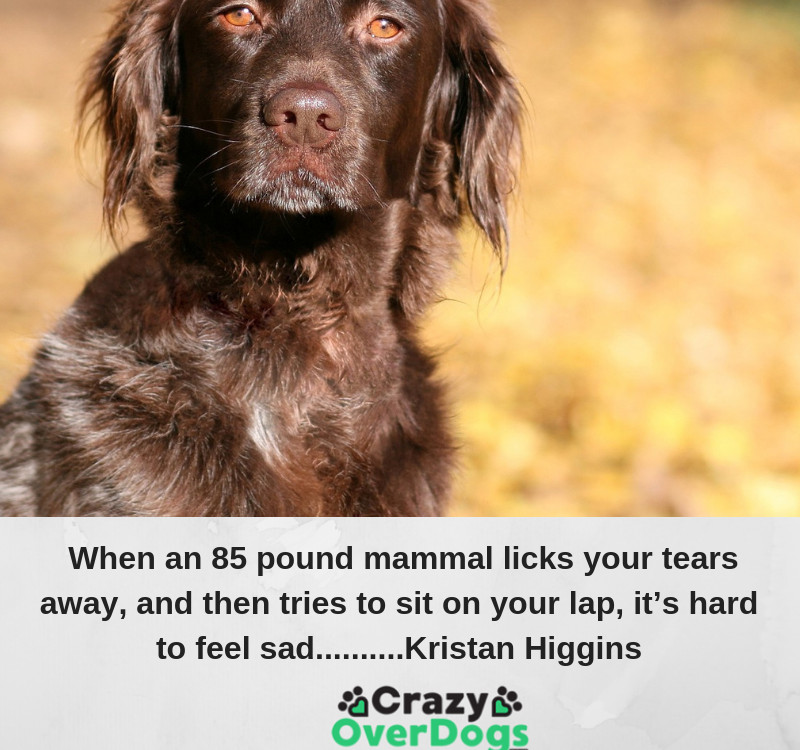 17). When an eighty-five-pound mammal licks your tears away, then tries to sit on your lap, it's hard to feel sad……Kristan Higgins
Kristan Higgins: She is a bestselling American author from Durham, Connecticut. She is a three-time winner of Romance Writers of America's RITA Award and has been featured in the New York Times, USA Today, and the Wall Street Journal.
———————————
Please SHARE this video and also, make sure to check out today's deals to SAVE money on dog products by clicking on the graphic below. This post contains affiliate links and I will be compensated if you make a purchase after clicking on my links.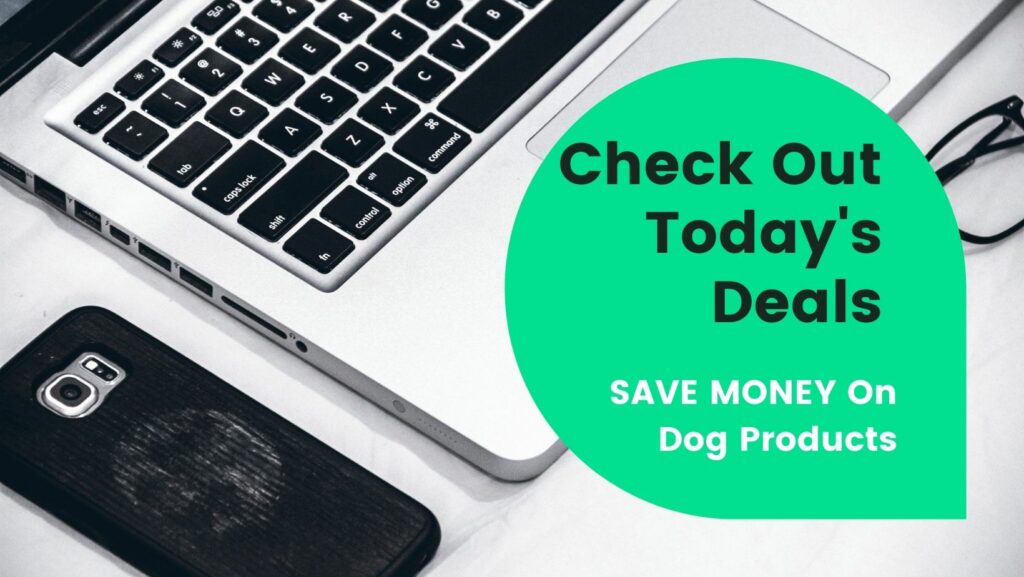 ———————————————–
This presentation contains images that were used under a Creative Commons License.