Are you looking for a perfect unique gift for a dog lover, unique and special, whether it's for Holiday season or a special occasion?   We have brought together reviews and links to help you decide on the best unique gifts for dog lovers.
I don't know about you, but I find picking out a gift for a good friend or a loved one can be very hard. I'm always questioning whether it will be right for them, will they like it.
However, when it comes to purchasing presents for dog lovers, then the process is less stressful, because for most dog lovers, as long as it's dog-related, then they will love it. They are some of the easiest people to buy for. The only drawback is in making the right choice.
Please read below the compilation of reviews, which cover a broad range of products and prices.  We think that you will find what you are looking for below, whether you are shopping for an important occasion such as birthdays.
Let's begin at looking at some unique doggy gifts.
1): MAUAG MUG Funny Dog Coffee Mug for Dog Lovers  – Ceramic Dog Cup White, 11 Oz:
This adorable, value-priced mug is made of 100% pure white high-quality ceramic and is microwave and dishwasher safe.  It is a high-quality ceramic mug,  with a strong construction.
It's a great gift for someone special, such as a family member, coworker or that special person. It can be used for either home of the office. It's a very affordable gift,  which will be appreciated for a long time.

2): Beaphar Toothbrush and Toothpaste Kit: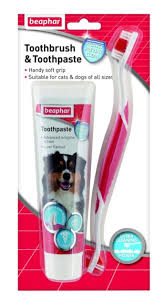 When you purchase this dental kit, you are giving the important gift of dental health for dogs. Beaphar Toothpaste offers daily protection for your dog's teeth and the double-ended brush can be used for all sizes and breeds of dog.
The toothpaste counteracts plaque and helps to prevent the formation of tartar, giving a fresher breath.

3): Willow Tree Hug Plaque by Susan Lordi, Light Brown: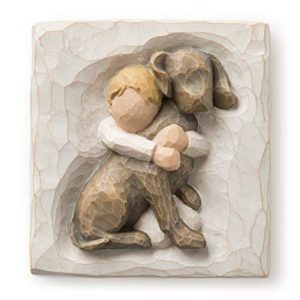 This beautiful sculpture has an endearing portrait of a child hugging her pooch carved on the plaque. This piece is cast from the artist Susan Lordi's original carving and painted by hand.
This is a beautiful unique Willow Tree gift for any dog lover, which will be appreciated for years. There is a beautiful sentiment "A boundless love " on the enclosed card.

4 ): Crazy Dog Lady – Crazy Dog Lady Unisex Hoodie: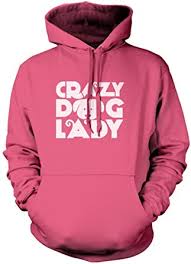 Ladies will love keeping the winter chill at bay in this poly-cotton blend, crazy dog lady, hooded sweatshirt.  Blended to withstand years of abuse, it has a kangaroo pouch pocket with a secret cable feed hole for your earphones. It is fitted with a double fabric hood with matching cords.
Available in five fantastic colors and comes with a 30-day money-back guarantee.

5): Primitives by Kathy – Beware of Dog Kisses – 5″ x 4″:
I am sure you have a friend who loves her dogs and also her kisses. Then this sign is sure to please.
There's no mistaking the funny message, "Beware of Dog Kisses' on this beautiful wooden sign. It measures 5 by 4 inches and can be hung or stood upright on a solid surface.

6):  It's a Wonderful Life: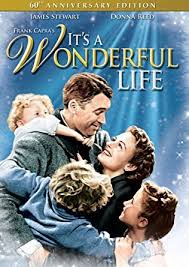 Christmas wouldn't be Christmas, without this film being included. Light up your festive period or indeed any day, with this classic which has been described as one of the most loved films ever made.
It is the perfect feel-good film, directed by the legendary Frank Capra, and featuring the unforgettable James Stewart as George Bailey. Also Donna Reed, and Lionel Barrymore.

7): Bissell Pet Hair Eraser Cordless Hand Vacuum:
This cordless pet vacuum with specialized tools can go wherever dog hair goes!  The NiMH battery can give up to 15 min of run time.  The recharge is less than 5 hours. There is a crevice tool, upholstery nozzle, and detachable motorized foot.
An advanced filtration system for added suction for a deeper clean, which means that it can capture more pet hair and embedded dirt. It comes with a two-stage filtration system, which has been designed to extend the life of the filter and also provide easier cleaning.
8):  Personalized Engraved 25mm Glitter Paw Print Tag Dog Cat Pet ID Tags:




Hundreds of pet parents have given this economical ID tag the highest marks available. It is a medium pet tag, with a lovely gold paw design. It comes with a free split ring to allow you to attach to the collar.

9): Personalized Scribble Dog Bowl: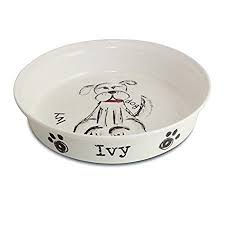 Ceramic dog bowl with a fun scribble drawing design. It can be personalized with any name.

10): KONG Classic Dog Toy, Medium: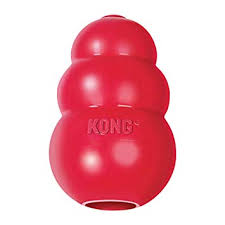 This is a stimulating toy, which offers enrichment by helping to satisfy a dog's instinctual needs. It is called the gold standard of dog toys, offering enrichment and helping to satisfy a dog's instincts.
It can be stuffed with treats or snacks. Recommended by vets and trainers and available in 6 sizes. For extended play, you can freeze your dog's favorite treats.

Sometimes a gift just needs to be distinct in a special way. Then please consider giving one of the exceptional gifts below.
11): Carson Home Bereavement Faithful Angel:
We truly never forget our furry friends and this gift of the figurine of an angel dog will be an extremely comforting reminder of a dog lover's best friend. It is a beautiful dog sculpture.

12):  Wisdom Panel DNA Test Kit: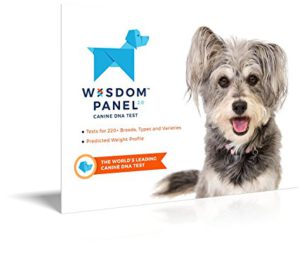 Numerous dog owners have given this unique DNA kit top marks. It uses a simple and non-invasive cheek swab to collect information.
The sample will identify unique factors such as sensitivity to drugs and breed ancestry. You will receive the full report around 2-3 weeks after the initial sample.
Check out:  <<<< Best DNA Testing Kits For Dogs>>>>

13):  Imagine This Who Rescued Who Paw Shaped Car Magnet: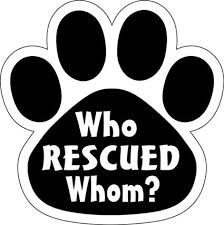 As one who helps with rescuing dogs, this black and white paw shaped magnet asks the eternal question "Who Rescued Who".  It will stick to mailboxes and vehicles if you want to share this beautiful sentiment.

14):  RC Big Robot Dog Intelligent Sensing Toy: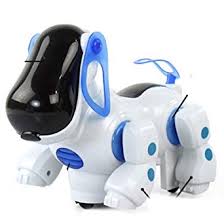 Great for your kids. A smart robot dog, which is safe and environmentally protected. It's quick sensing and responsive, making it attractive to kids.
It can dance, sing, lie down, walk, climb and stand. It's educational and fun.

15):  Dog Treat Gift Box with Pawsecco, Treats & Popcorn: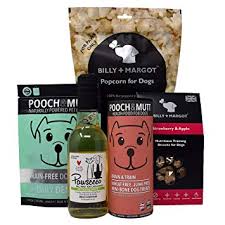 This is a perfect gift for a dog's birthday or for Christmas. Created with Advice from Vets, it includes a Bottle of Pawsecco, a healthy pour-over food dog treat. It's non-alcoholic and grape-free. It will give your pet the ultimate tonic.

16): Primitives by Kathy Wood Box Sign, Dog a Better Life: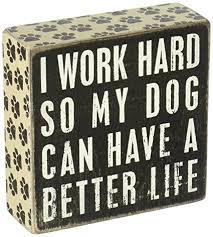 What dog lover can't identify with this sentiment, "I work hard so I can give my dog a better life." Made of high-quality wood, the black square features a paw print border and white letters. It can be used for an office desk, but it can be hung on the wall.

17):  Off The Leash: The Secret Life of Dogs Hardcover: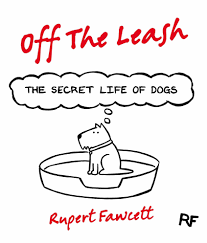 Rupert Fawcett has a huge following on Facebook from dog lovers all over the world. His book "In Off the Leash: The Secret Life of Dogs" vs a collection of touchingly true cartoons, sure to please any dog lover.

18): Sass & Belle Reserved for The Dog Cushion Cover with Inner: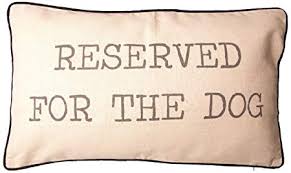 This is a beautiful gift for any dog lover, who can readily identify with the quote " Reserved For The Dog". Well, I can and it made me laugh.  It has black piping around the edge and includes a cushion cover and inner.  Made from linen, polyester, and viscose.

Please SHARE this content. Thank you.